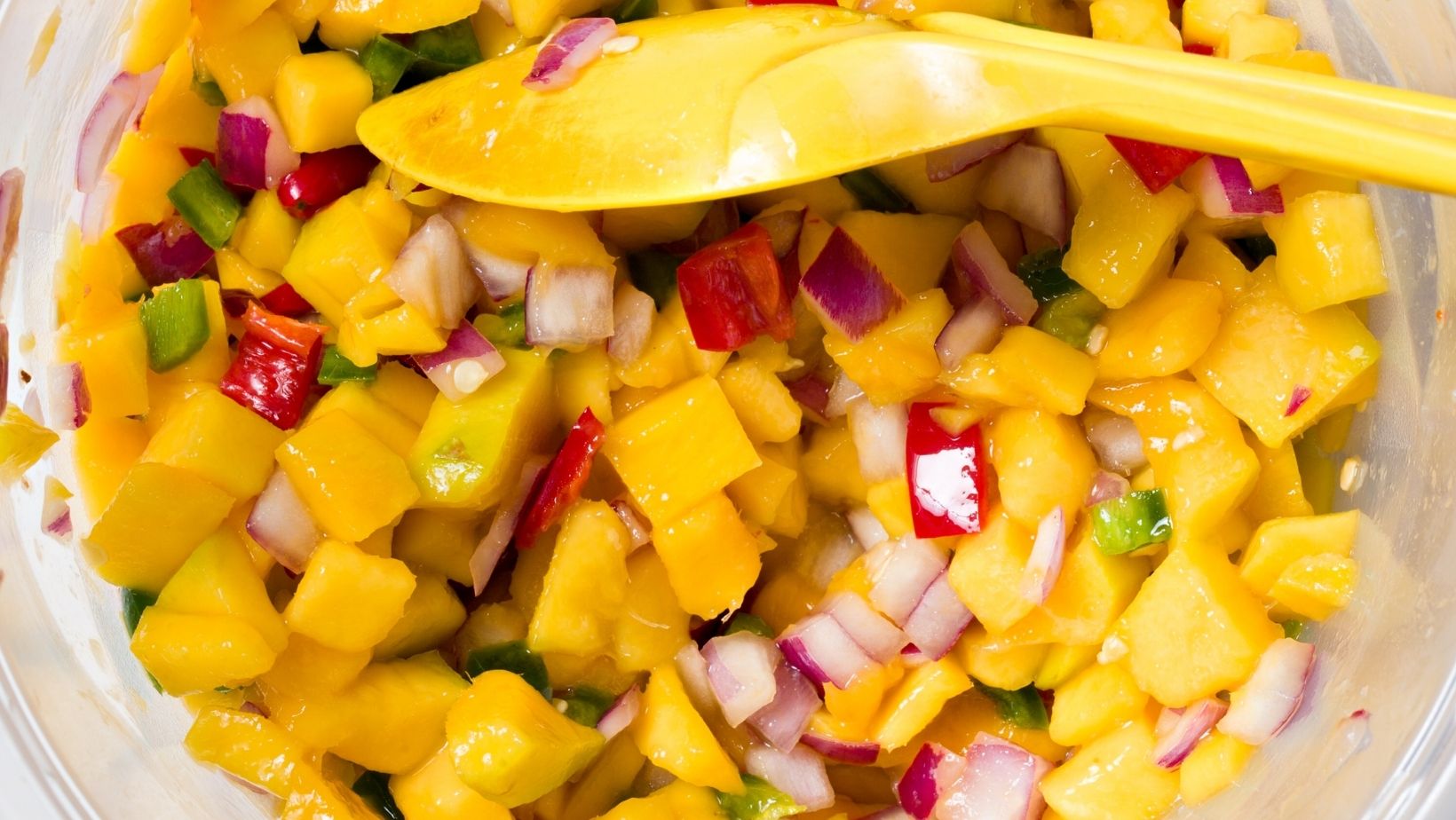 Mango Salsa
Mango Salsa is a fresh easy summer salsa! A perfect balance of sweetness and spiciness that goes well with favorite chips, grilled fish or pork or even as a snack!
Ingredients
2 

large Mango

, peeled and diced

½

cup R

ed onion, small diced 

1 cup Fresh pineapple, diced

½ cup Red pepper, diced


1 J

alapeno

, seeded and diced (optional)


2

Tbsps.

 

Lime Extra Virgin

olive oil

2-3 

Tbsps.

 Mango Pulp

vinegar

Squeeze of

fresh lime juice

2-3

Tbsps.

 C

ilantro

Sea Salt and fresh pepper to taste
Directions
In a serving bowl, combine the diced mango, diced pineapple, diced onion, diced red pepper, diced jalapeno pepper, olive oil and vinegar.
Drizzle with the lime juice, thoroughly mix.
Season to taste with salt and fresh black pepper.
For best results, let it marinate for 30 minutes or more.
Sprinkle with cilantro before serving.
Serve with tortilla chips.