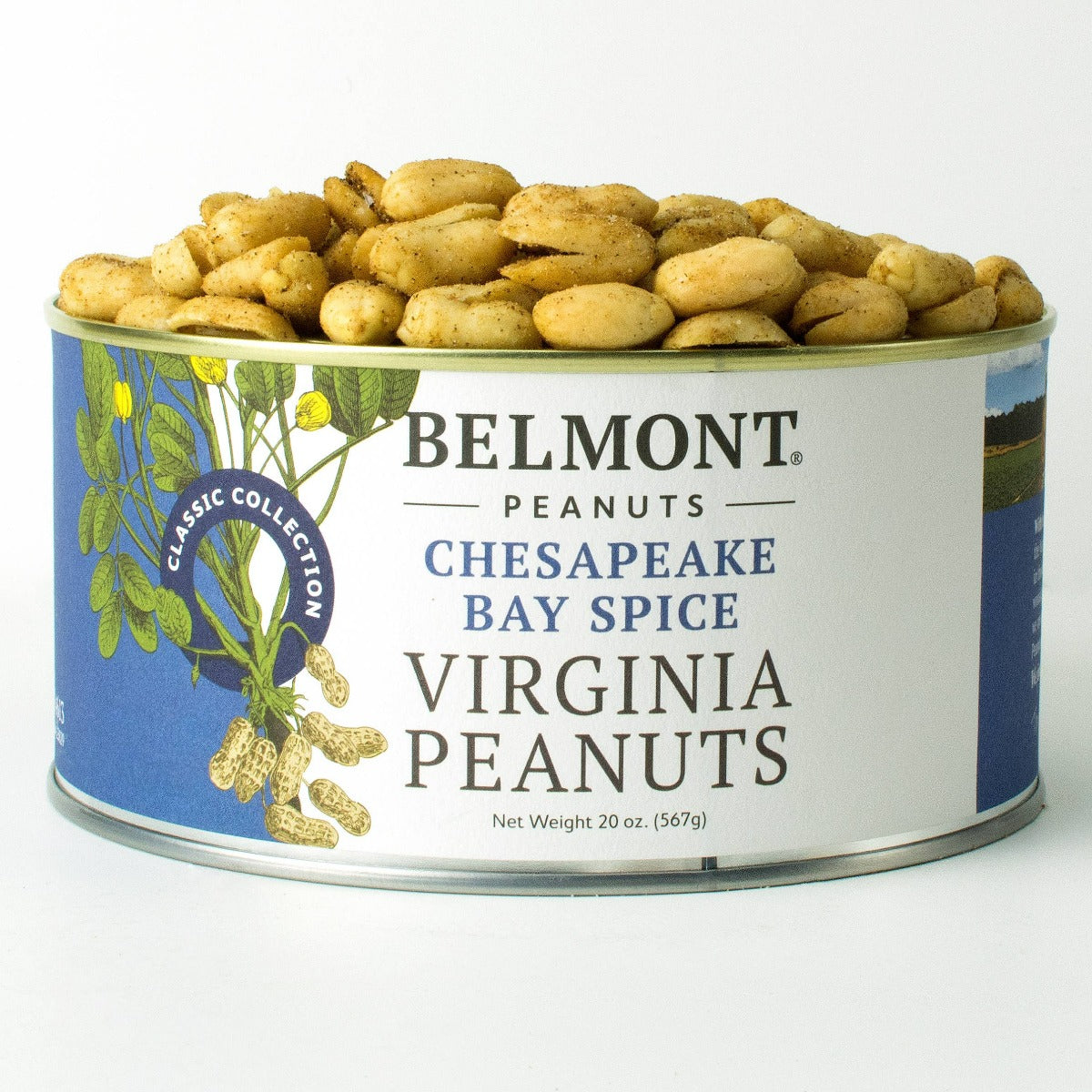 Chesapeake Bay Spice Virginia Peanuts- A great hostess gift
Delight your taste buds with these unforgettable Virginia peanuts, hand-tossed to perfection with Chesapeake Bay Spice - a local favorite! Enjoy the bold flavor and energizing crunch of these unique treats.
Truly a treat worth savoring. Serve at your next get together or gift as a hostess gift! 20 oz. tin
About the maker:
For the Marks family, peanut farming is more than an occupation - it's been a way of life for generations.
Their commitment at Belmont is to grow, harvest, and deliver the freshest, most delicious, hand-cooked Gourmet Virginia Peanuts on the market. The original home structure on their farm land named "Belmont" dates back to 1790 and is on both the Virginia Landmarks Register and the National Register for Historical Places. 
They work the land to preserve a way of life that they treasure and pay careful attention each year to implement good environmental practices that nurture our farm land, preserve our unique Virginia soil, and build community through local agriculture.