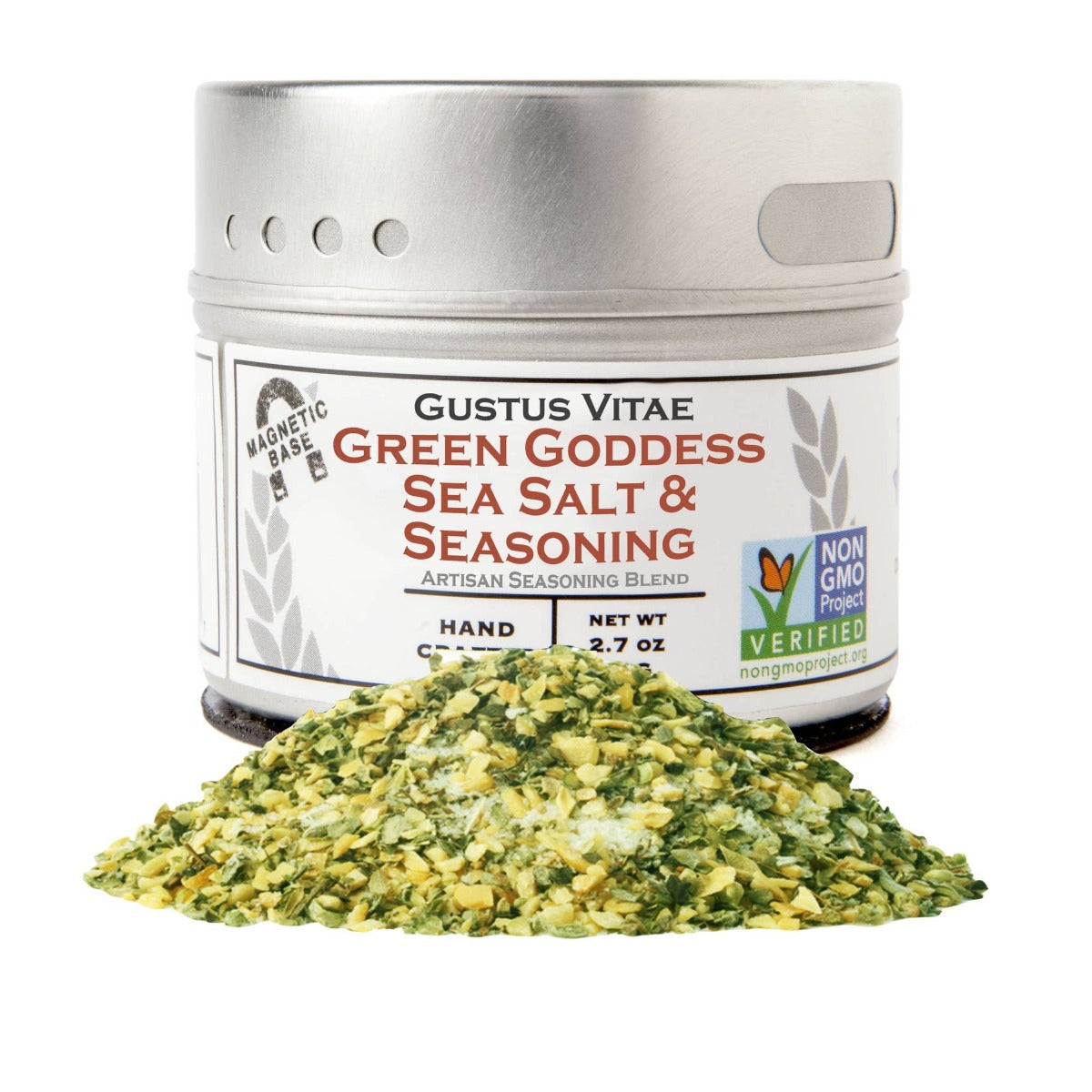 Green Goddess Sea Salt & Seasoning- Small batched
The Green Goddess salad dressing has been a long-time favorite. With a rich herbaceous flavor and a tangy sour cream tang, this is a seasoning we use on just about everything.
Perfect for an instant dip when mixed with sour cream, add zesty flavors to summer salads, wonderful on twice-baked potatoes, and oven-roasted veggies!
Ingredients-Chives, Dill Tips, Basil Leaves, Chervil, Tarragon, White Pepper, Parsley, Sour Cream Powder, Sea Salt, Lemon Zest, Garlic, Onion, Celery Flakes.