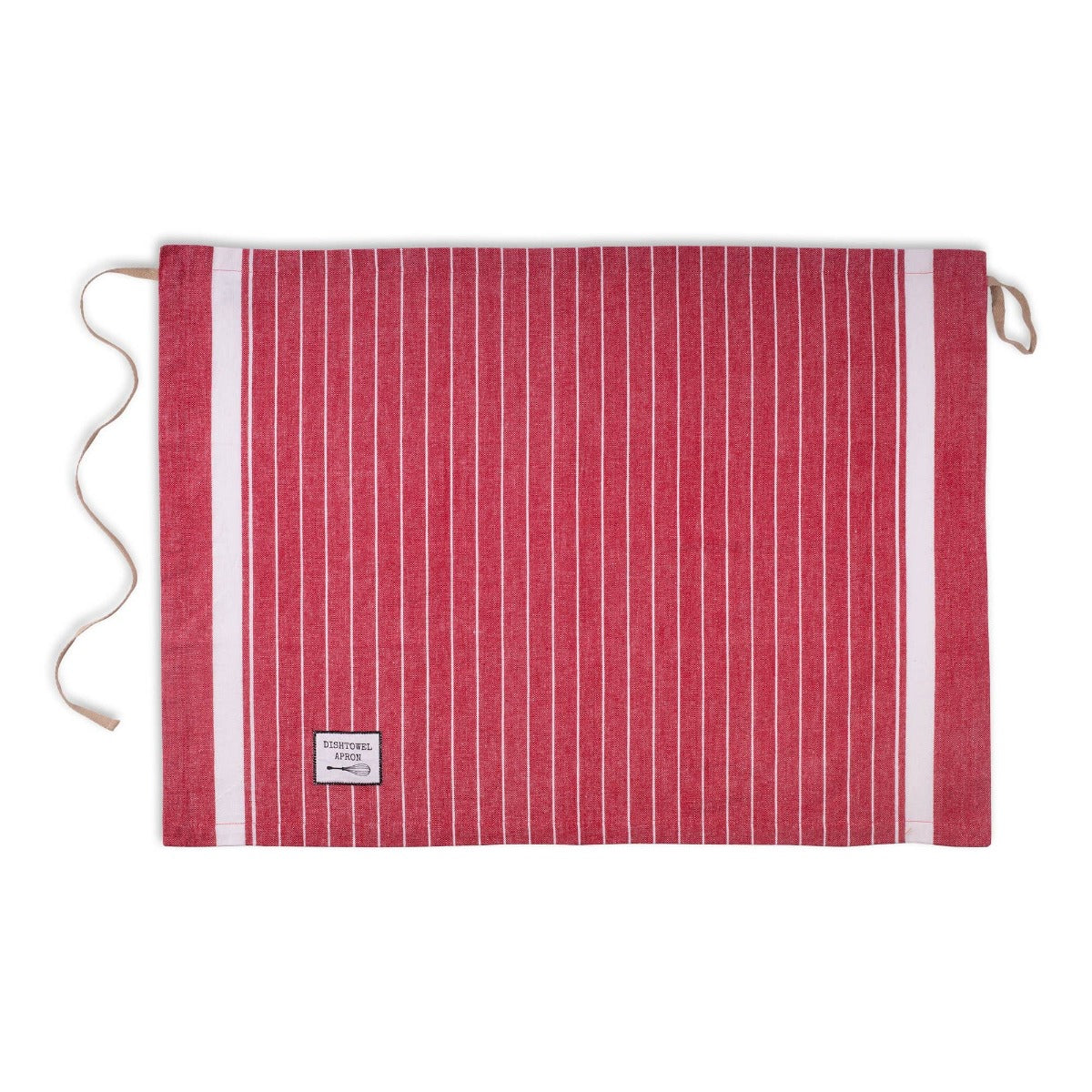 Dishtowel Apron- Red Classic Stripe
Your perfect outdoor cooking accessory! Keep your threads safe from BBQ splatter and summer heat with this great apron for men and women – no more snazzy wardrobe changes for the grill! 
If you always have a dishtowel close at hand while you're cooking, this little apron takes the design one step further. The dishtowel apron can be worn around the waist as a half apron or used as a dishtowel. Adjustable ties.
20 x 28" |