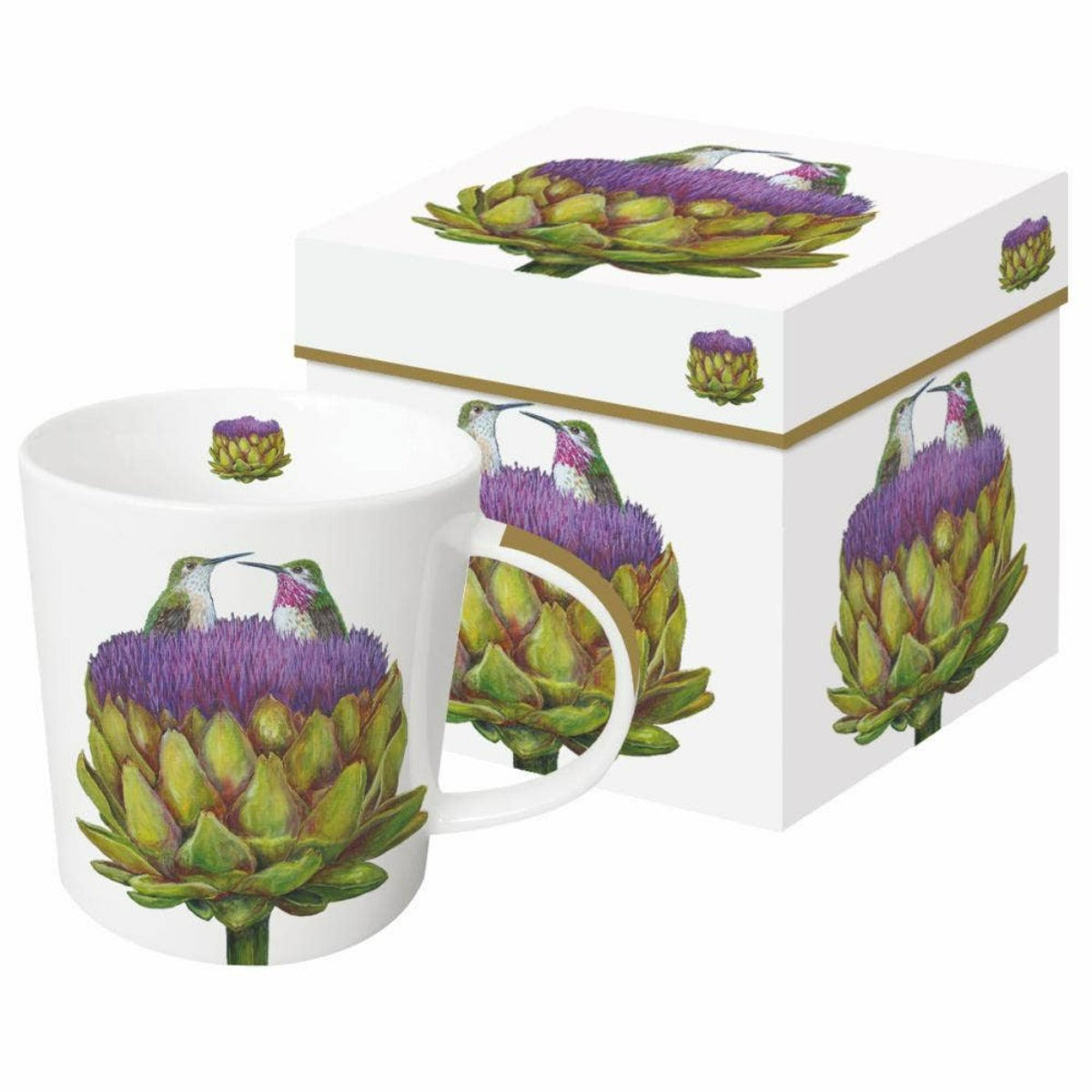 Love at First Artichoke Mug in Gift Box
This mug is a total showstopper! With the adorable Love at First Artichoke design by Vicki Sawyer, you'll be the envy of all your coffee-loving friends. The packaging is so cute, it's practically a gift in itself!
Made of high-fired, new bone china, this mug is the perfect combination of sturdy and chic. And don't worry about cleaning it up - it's totally safe to pop in the microwave or dishwasher.
So go ahead and sip your coffee or tea in style, and let this Love at First Artichoke mug brighten up your day!