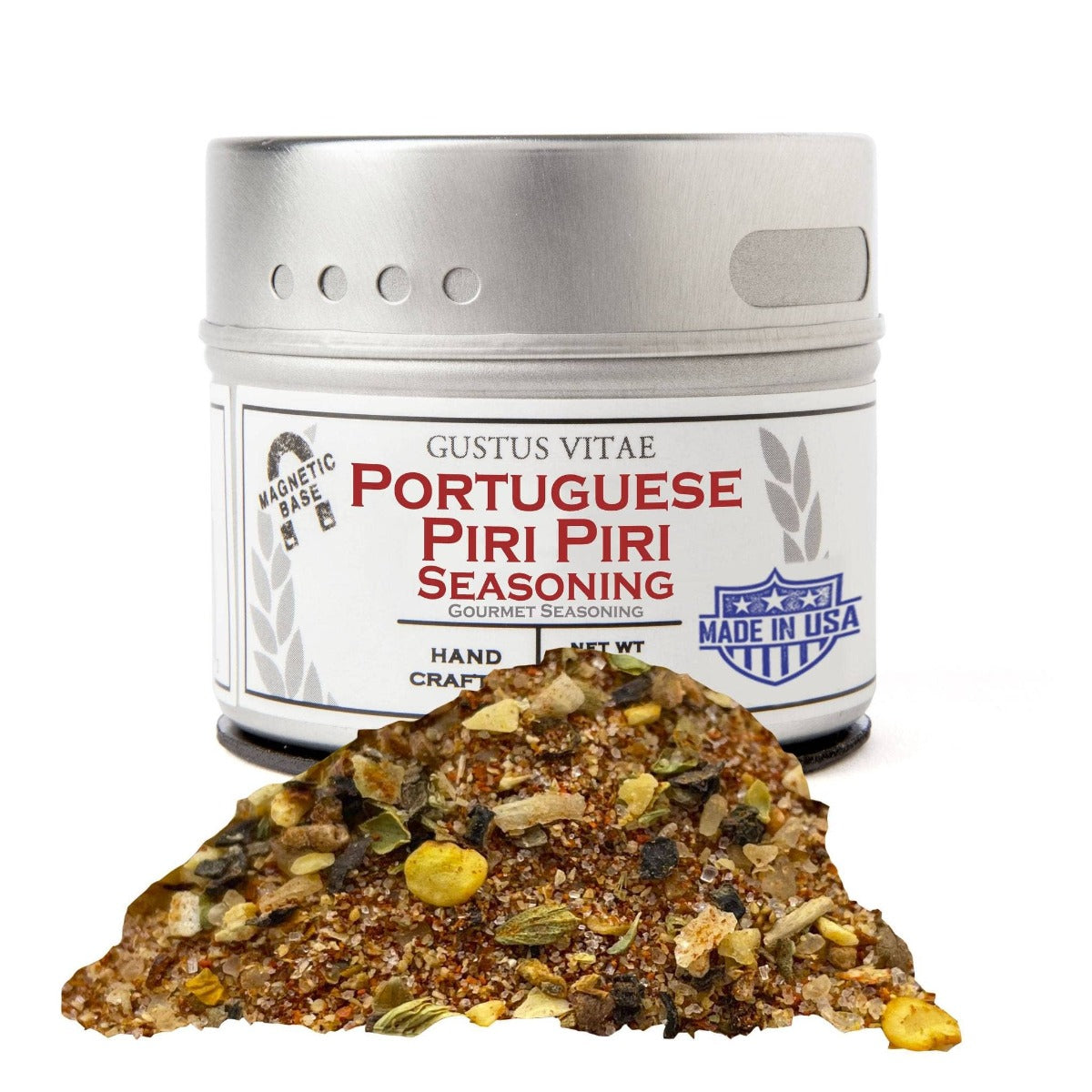 Portuguese Piri Piri Seasoning- Small Batched
Spicy, tangy, savory, and undeniably addictive! This full-flavored Piri Piri seasoning pulls no punches, delivering an unapologetic, bold, and flavorful bite.
This artisanal seasoning mix is made in small batches. Deep flavor notes, and a sultry twang of ginger and citrus.
Ingredients- Paprika, Granulated Garlic, Minced Garlic, Sugar, Fine Salt, Coarse Salt, Granulated Onion, Minced Onion, Red Cayenne, Black Pepper, Oregano, Red Pepper Flakes, Bell Pepper, Ginger, Orange Peel, Basil, Bay Leaves.