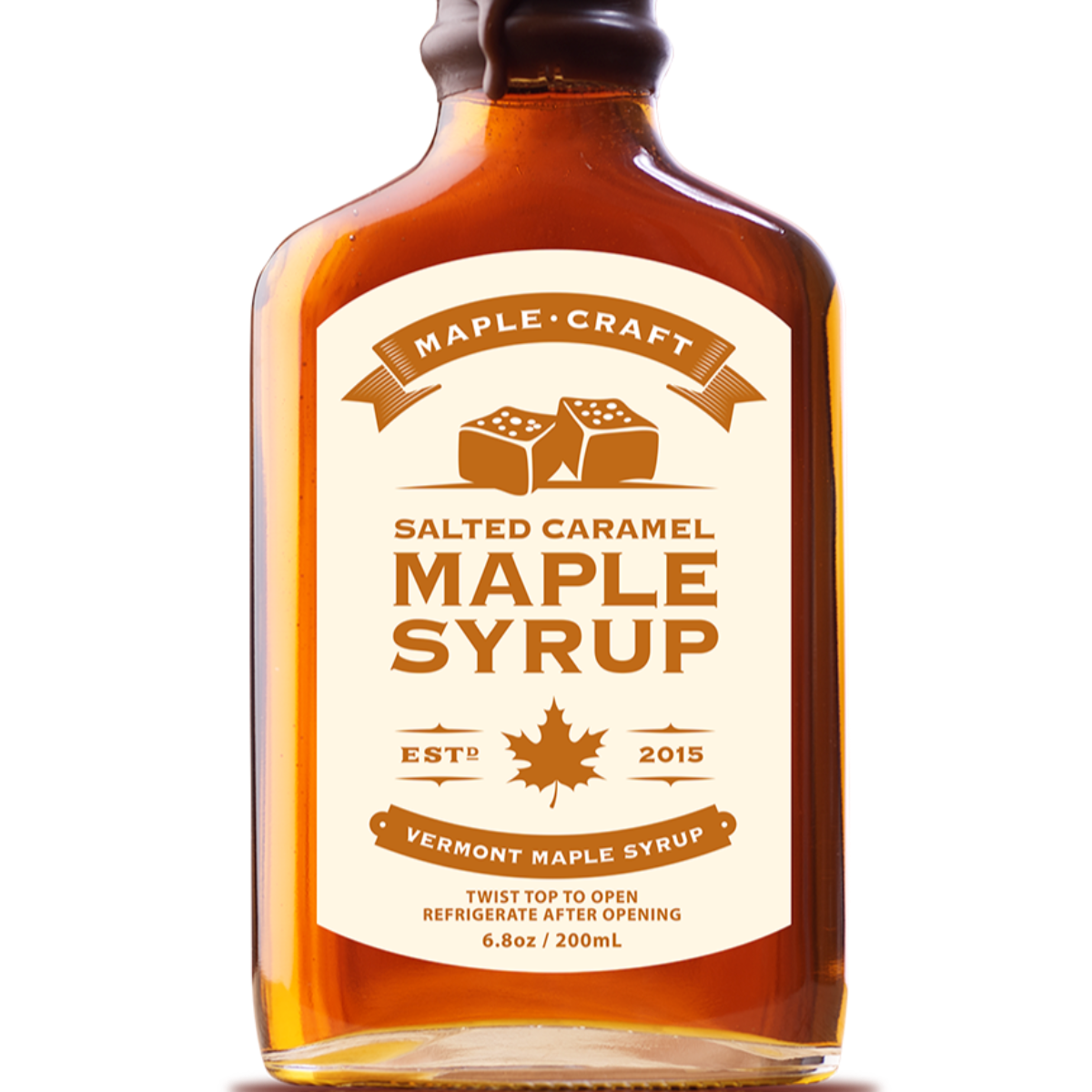 Salted Caramel Maple Craft Syrup- Perfect for French Toast
Sink your teeth into pure luxury with this topping, baking enhancer, or beverage sweetener. Revel in its beguiling aroma and enjoy its delectable flavor — speechless!
Crafted with organic Vermont Maple syrup (Grade A, Dark), salt, and natural caramel extract, it is simply divine.