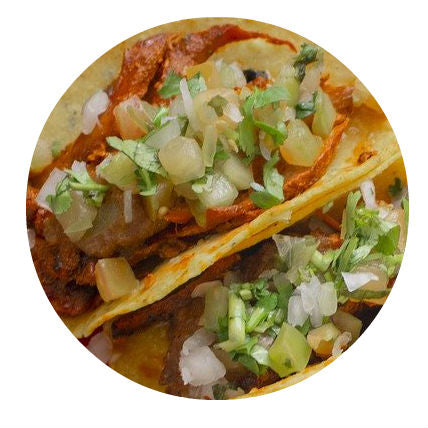 Crockpot Smoked BBQ Pulled Chicken Tacos
Ingredients
 3 chicken breasts
1 Bottle of Smoked Sriracha & Roasted Garlic Mop Sauce
Flour Tortillas
Cilantro and diced onions for garnish
Directions
Place chicken breasts in crockpot and pour sauce over chicken. Turn crock pot on low heat. Cover with a lid and cook for 6-8 hours.
Remove meat from pot. Place in the fridge to chill to touch.
Once meat is cool to touch, pull apart with your fingers. Pour about 1/2 cup of the sauce back into the meat. You may serve the extra sauce on the side or discard it.