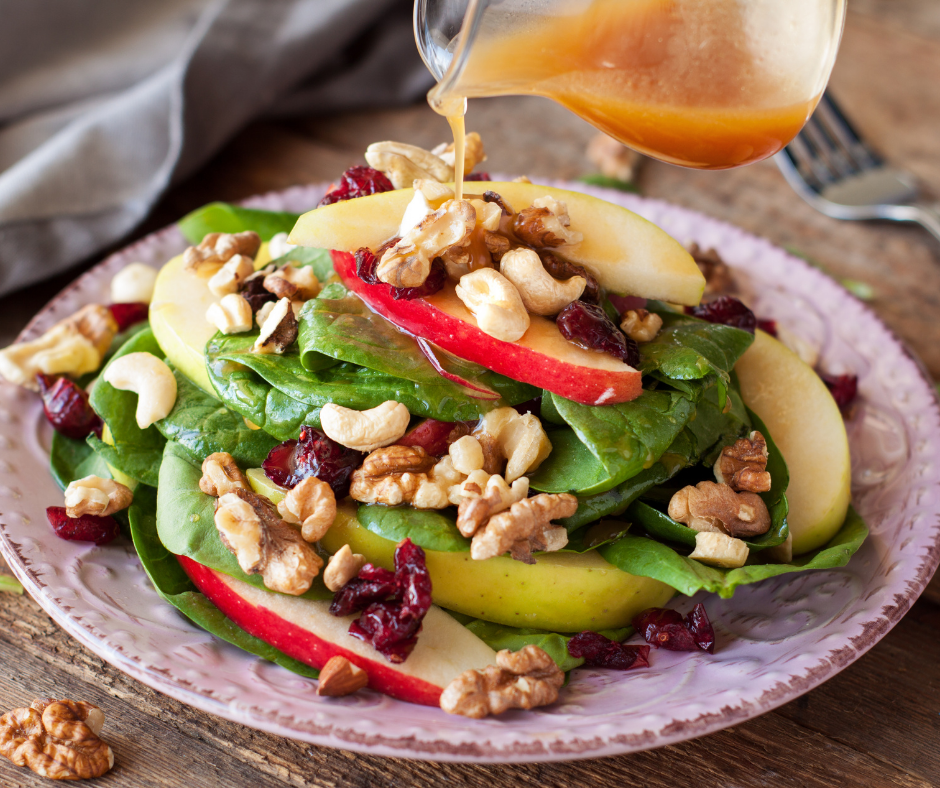 Apple Gouda Salad
Ingredients:
1/2 cup walnuts, chopped
6 cups mixed greens
1 large apple, thinly sliced
6 oz gouda cheese, cubed
1/3 cup dried cranberries
VINAIGRETTE
Instructions:
First, toast the walnuts. In a small skillet, toast the walnuts, over medium heat, stirring frequently. Cook until the walnuts turn brown and smell toasted. This will take about 5 minutes. Transfer to a small bowl to cool.

Place the greens in a large bowl. Top with sliced apples, Gouda cheese cubes, dried cranberries, and toasted walnuts.

To make the vinaigrette, whisk together the olive oil, vinegar, honey. Season with salt and black pepper, to taste. Drizzle the salad with the vinaigrette and gently toss. Serve!
Recipe adapted from Two Peas and Their Pods