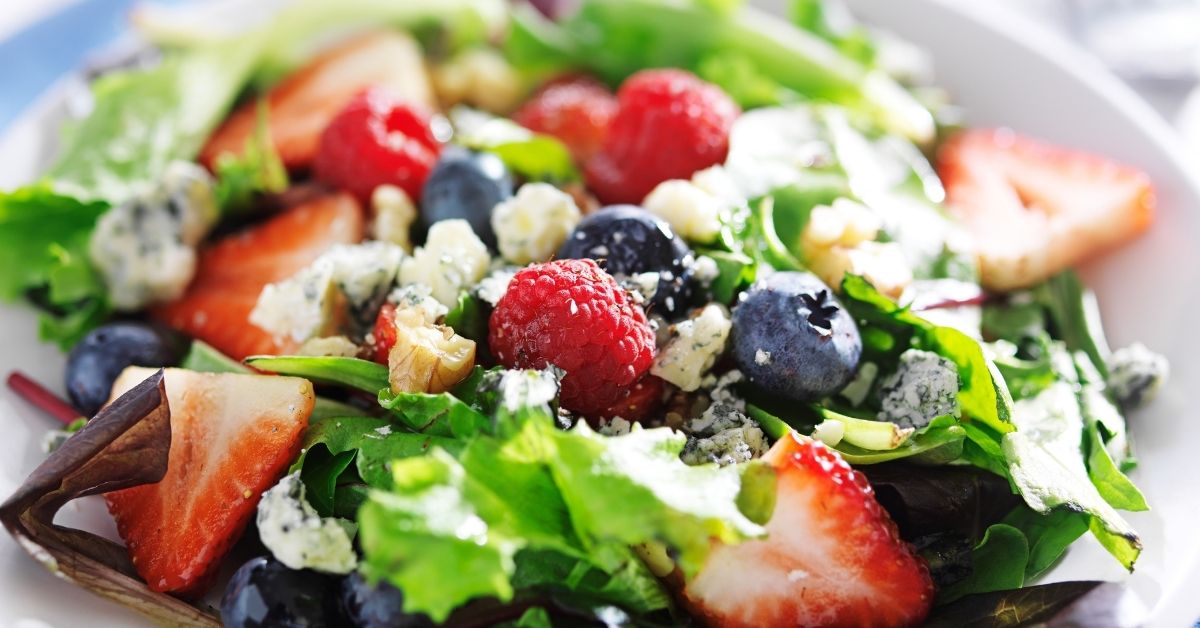 Berry Spring Salad with Blood Orange Strawberry Dressing
The spring season has arrived! In addition to being full of flavor and nutrients, this salad is simple and easy to make. The perfect brunch salad!
Ingredients
For the Salad:
6 cups Spring Mix or Arugula
1 cup Strawberries (sliced)
1/2 cup Red Raspberries
1/2 cup Blueberries
1/2 cup Walnuts (roughly chopped)
1/4 cup Gorgonzola Cheese (crumbled)
For the Dressing:
Directions
In a large, salad bowl, combine all salad ingredients 
In another bowl or jar, combine olive oil, vinegar, and salt. Whisk or shake until thoroughly combined. Chill until ready to toss with salad just before serving. Garnish with fresh herbs.