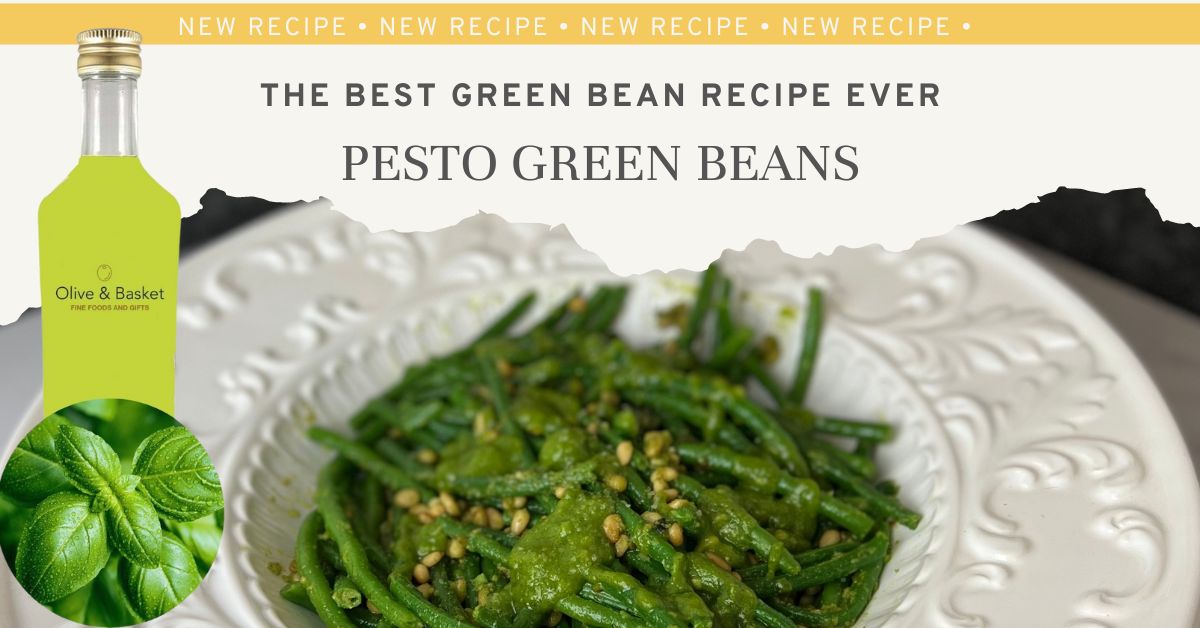 Fresh Green Beans with Homemade Pesto
Green beans don't need to be boring. Yes, you will love them. Don't forget to share this recipe with your family and neighbors!
Ingredients
1 1/2 lbs. Green beans, washed and trimmed
2 tsp. Coarse salt
2 Tbsps. Butter
2 Tbsps. Basil EVOO
1/4 cup Pine nuts
1/2 cup Homemade Pesto (find the recipe here)
Directions
Bring a large pot of water, along with the salt, to a rapid boil. Add in green beans and allow to cook for 3 - 5 minutes, until bright green and tender. Drain and allow to cool.
In a large skillet, heat over medium heat and add butter and olive oil. Add pine nuts, stirring until golden brown, about 3- 4 minutes. Add in 1/2 cup your homemade pesto and stir until mixed. Add green beans to the skillet and toss until coated and warm, about 2 minutes.
Transfer to a large plate, top with remaining pesto. Serve immediately. Serves 4-6.