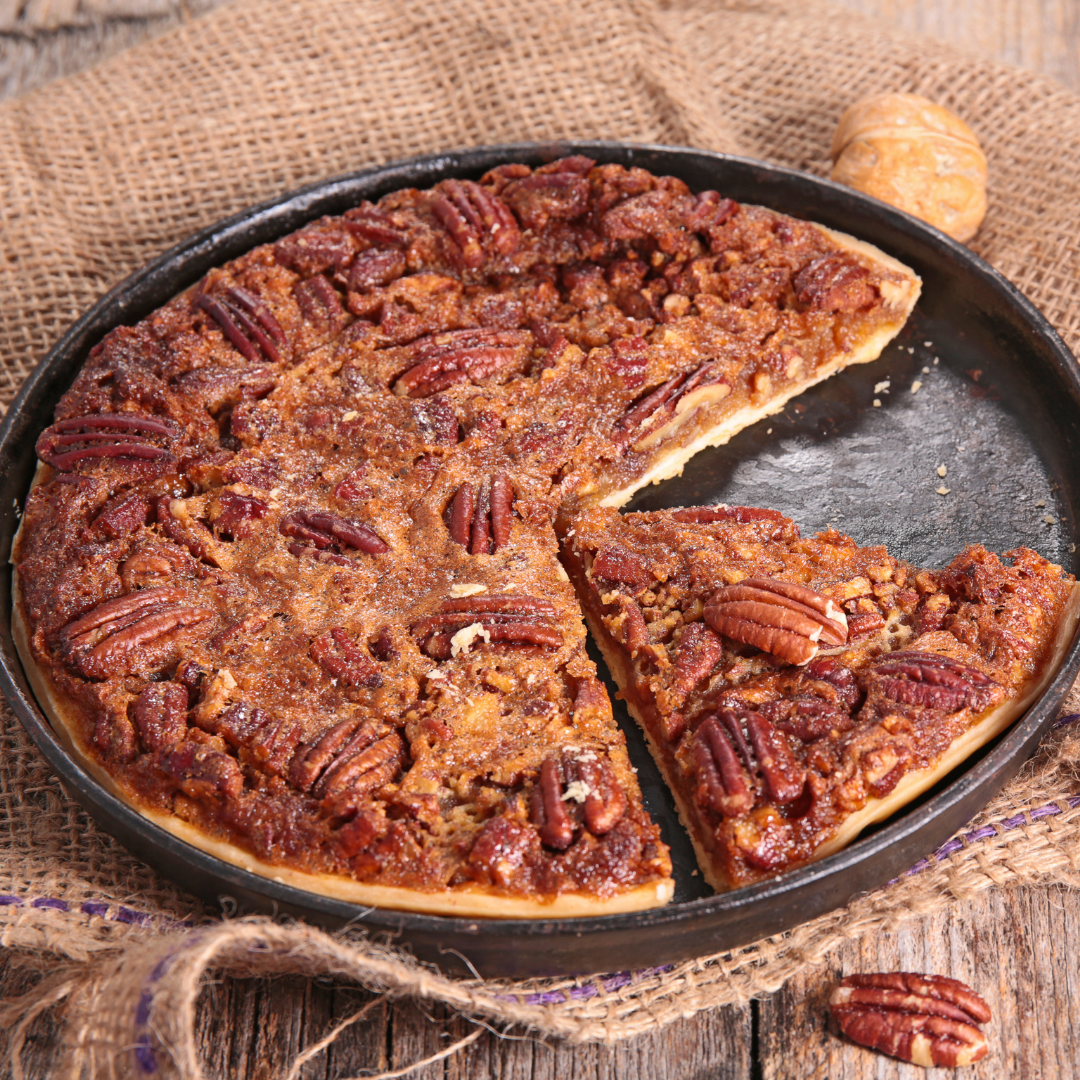 Pecan Pie With Olive Oil Crust
We all need pie in our lives right now especially at Thanksgiving!  Here's a quick and easy way of making a our favorite pie!
Ingredients:
For the olive oil pie crust-
1 ¼ cup all-purpose flour
1 teaspoon sea salt
½ cup very cold water
For the filling-
Directions:
For the Crust-
Using your food processor, combine the flour, salt and olive oil and pulse for less than 4-5 seconds. Sprinkle the very cold water over the flour mixture and pulse until the pastry just begins to come together, only for about 7-8 seconds; do not overwork the dough.
Transfer the pastry dough to a lightly floured work surface, gather it together to combine everything and form into a ball or mound. Wrap in plastic wrap and place in the refrigerator for at least 30-40 minutes before rolling out.
Preheat your oven to 350 degrees. Remove dough from the refrigerator, roll out on a lightly floured work surface and transfer to a baking dish. Press into the baking dish and prick the dough with a fork.
Bake the crust for 15 minutes, or when slightly browned. Remove from the oven and set aside.
For the filling-
Follow the directions on the Pecan Filling Jar