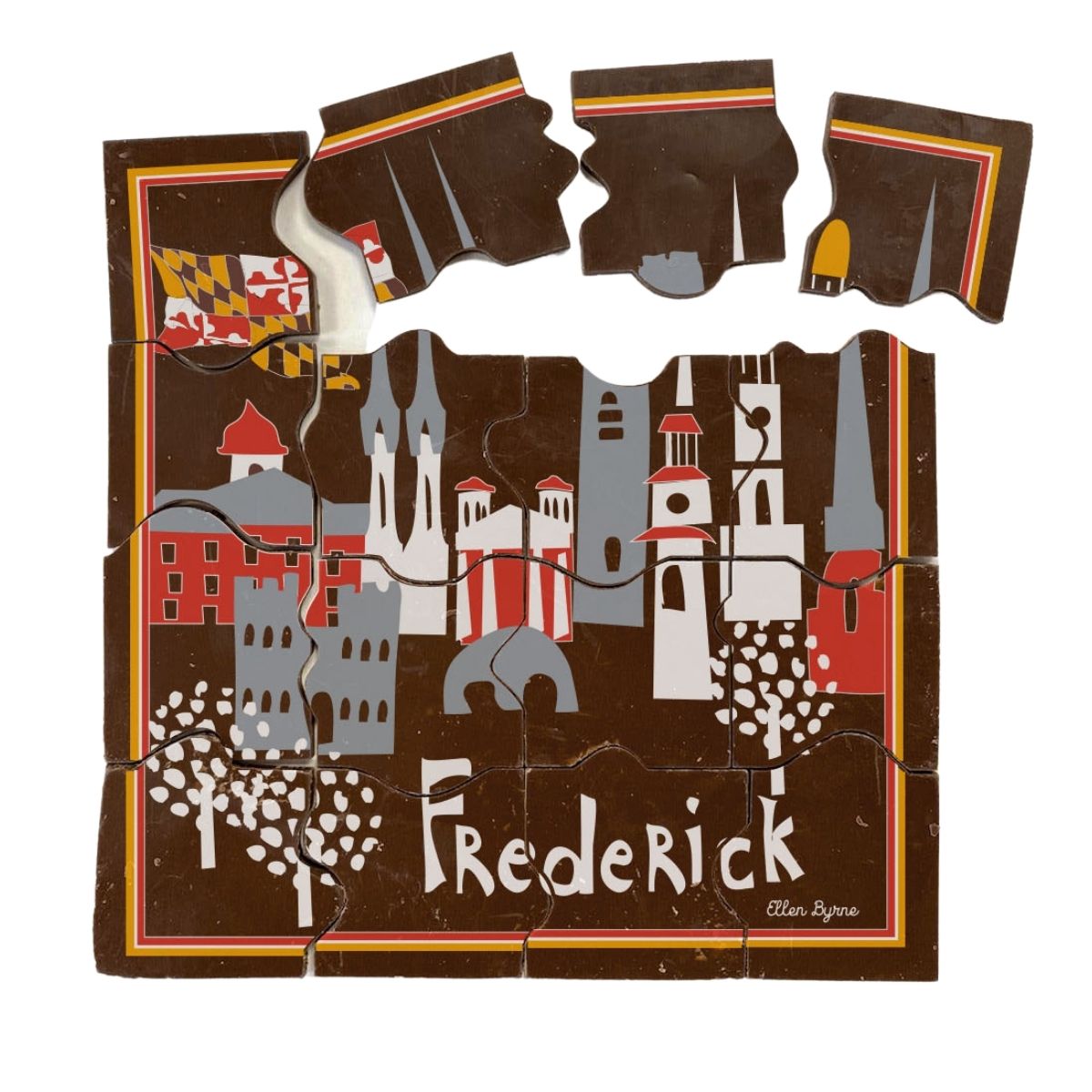 Frederick City Chocolate Puzzle- Give a chocolate puzzle!
Our newest Sweet Treat! The Frederick City Chocolate Puzzle!
Love Chocolate? Love Puzzles? 
It is the best of both worlds. Solve the puzzle, then eat the 16 tasty pieces—an excellent gift for your local and distant friends.
Made with the Very Best Ingredients - Fair Trade Certified, Non-GMO, RBGH- Free, Colorants Derived From Natural Sources
Best Employees - Chouquette is an Inclusive Employer - especially the Neuro-Diverse It's Not Charity, It's Smart Business
For Best Results, Chill Before Solving
Net Weight - 3.5 oz; 100 g
The completed Puzzle Measures Approximately 6.25" x 6.25"
Made Using the Method of US Patent Application No. 17/204,350