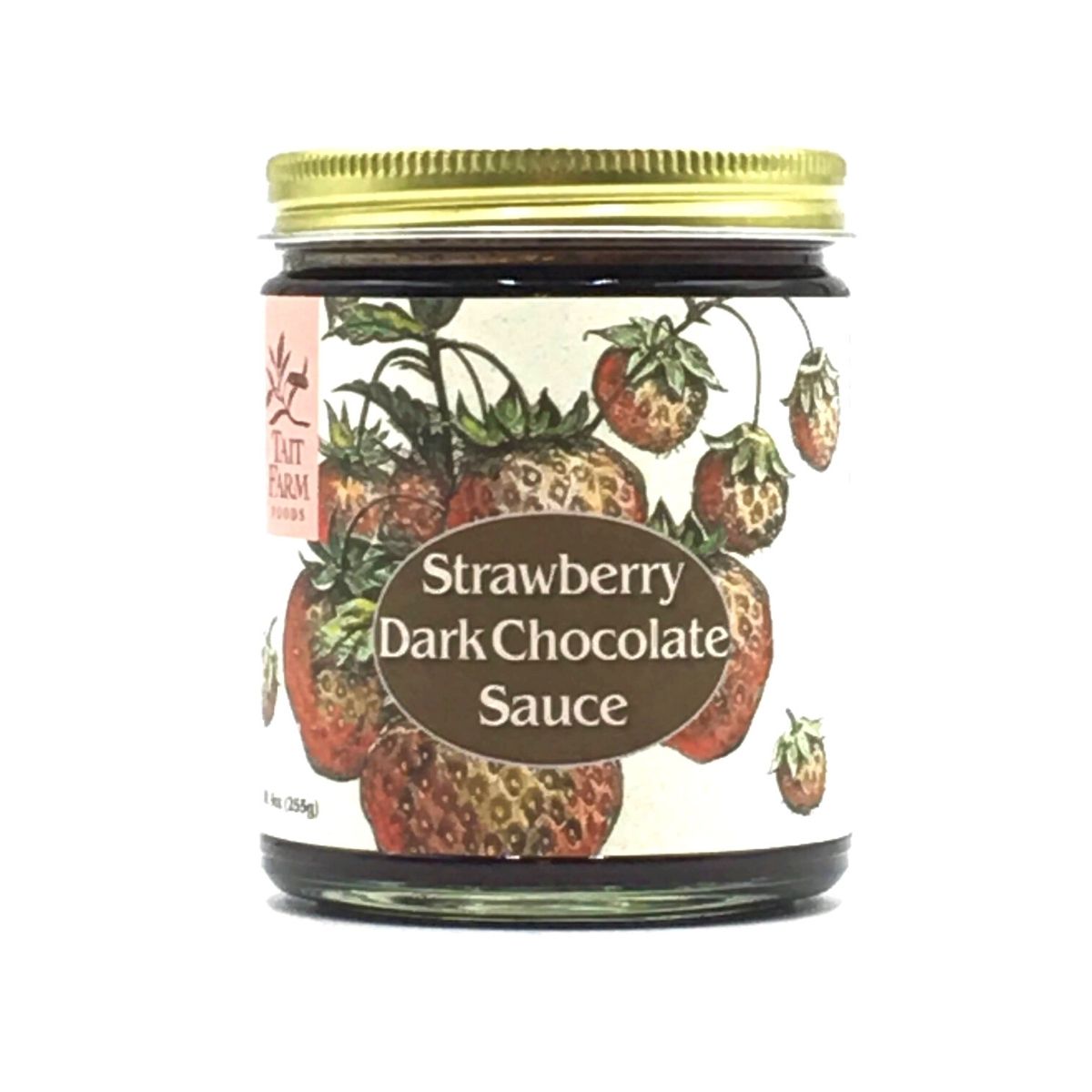 Strawberry Dark Chocolate Sauce- Wonderful for ice cream or brownies
Fresh strawberries dipped in chocolate are a delicious flavor combination. This sauce is a beautiful balance of fresh strawberries blended with chocolate that is completely pure in flavor and absolutely delicious.
It is perfect for dipping fresh fruit (not just strawberries), drizzling over ice cream, or cheesecake, or eating it right out of the jar.
9 oz in size.