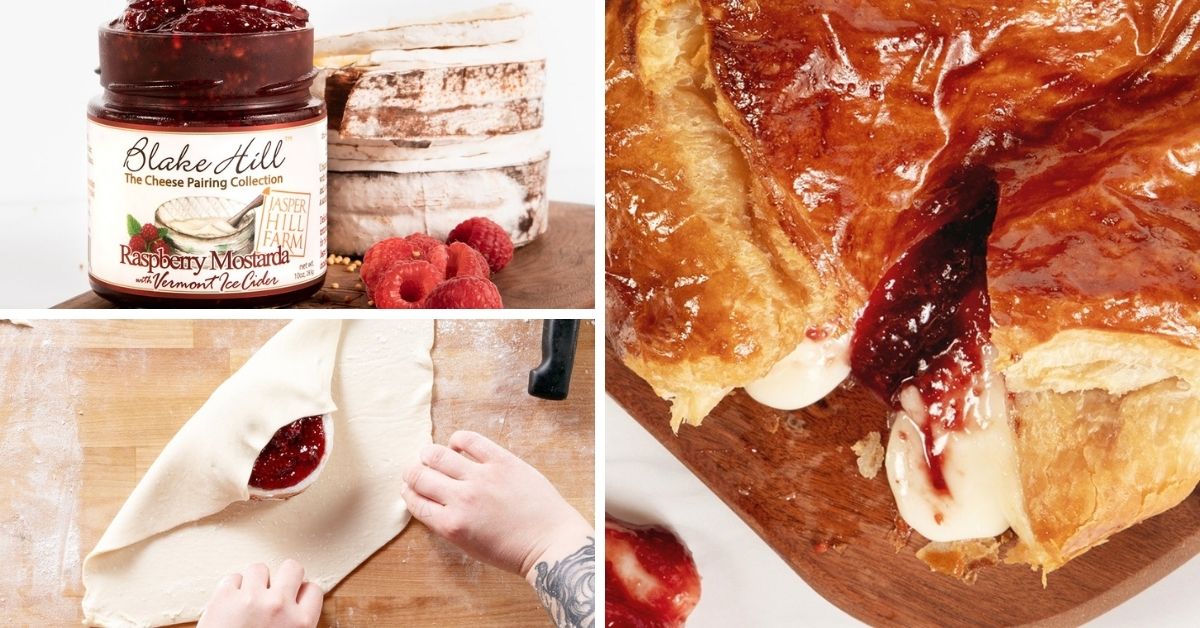 Baked Brie With Raspberry Mostarda
It looks so elegant! But it's so easy! A beautiful and delicious appetizer for any type of occasion.
Ingredients
1 wheel Brie cheese
1 sheet refrigerated puff pastry
1 egg yolk
Directions
Preheat oven to 375°F
Place puff pastry sheet on parchment lined sheet tray, remove spruce bark wrap from around Harbison and place cheese atop pastry.
Spread 1/4 jar Raspberry Mostarda over Brie cheese, then fold pastry over the top, wrapping entire cheese and cut off any excess dough.
Beat egg yolk with 1 Tbsp. water and brush pastry top.
Bake pastry for 20 minutes until golden and flaky.
Remove from oven and serve while warm so Brie cheese seeps out! Enjoy!
Recipe from Blake Hill