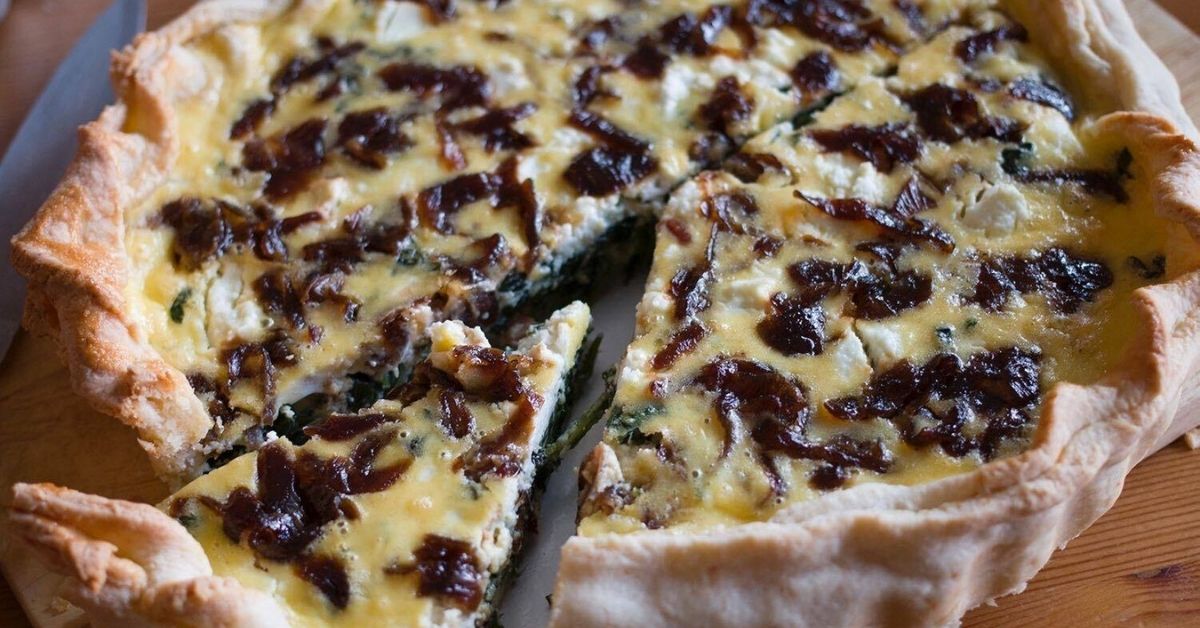 Black Truffle Balsamic Onion Confit Quiche
Do you like truffles?  It is an obsession for some of us 😁  The flavor is very distinct, but delicious. Less flavorful foods such as pasta, eggs, rice, and potatoes are great accompaniments to the truffle flavor. 
Try this easy quiche and serve to all your truffle loving friends!
Ingredients
Pie crust-
1 cup Butter (Softened)
1 pkg. Cream Cheese (Softened)
2 cup Flour
Quiche filling-
8 Large eggs
¾ cup Whipping cream (or half & half)
¾ tsp Salt
1 Tbsp. Dijon Mustard
Bacon – as much as you like (who are we kidding)
Fresh Spinach – also as much as you like
Goat Cheese
  Directions
Pre-heat oven for 375 degrees
In a bowl, add 2 cups of flour and then add the butter and cream cheese in alternating portions and mix together until it's a smooth dough.
Wrap in plastic wrap and refrigerate for ½ - 1 hour (or, you can buy a pre-made pie crust from the grocer)
Wash the Spinach and set aside.
Slice the Bacon up in bitable chucks and fry up until crispy but not burnt.
When cooked, remove from the heat and add the spinach to the bacon pan. Stir until the spinach wilts.
Combine the eggs, cream, salt, and mustard together until a smooth consistency.
Grab you crust from the fridge and roll out for a 9" pie tin. Place in pie tin. 
Add the bacon and spinach to the bottom of the pie shell and crumble up the goat cheese.
Pour in the egg mixture to about ¼ inch from the edge of the pie shell. Stir a little, without scrapping the bottom of the pie shell, to mix up the bacon, spinach, and cheese.
Add the Black Truffle Balsamic Onion Confit to the top of your quiche.
Bake for 35-40 minutes until the center is completely set. Let cool for 5-10 minutes before slicing and serving.