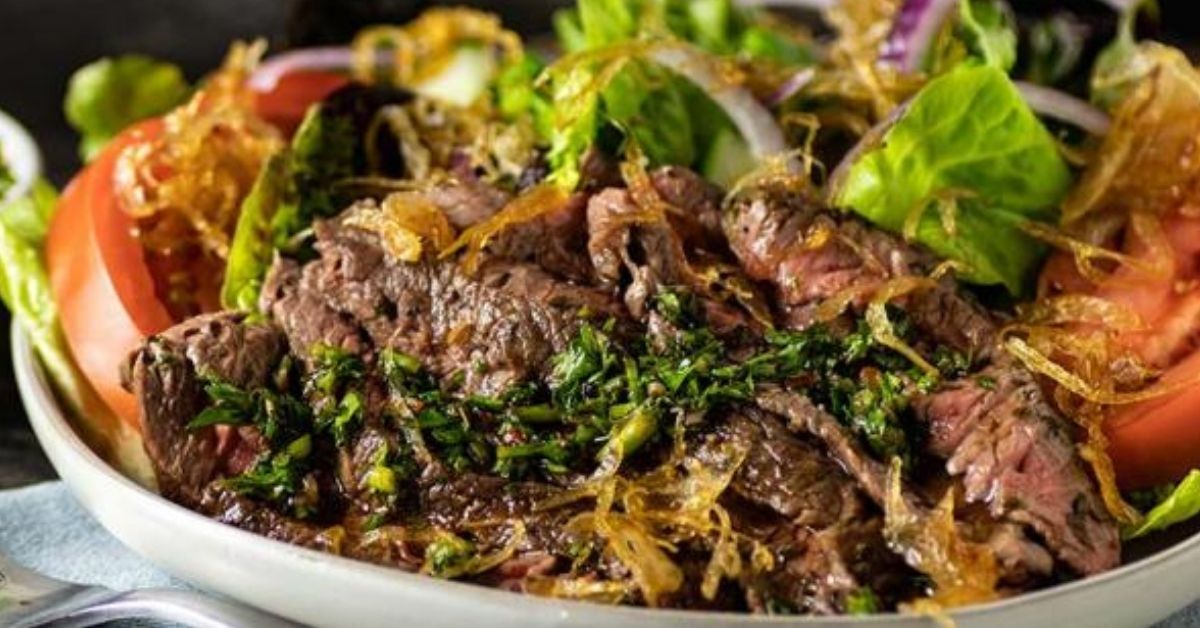 Grilled Steak With Chimichurri Sauce
You won't find any sad salads here! Add grilled steak to your salad for a delicious dinner. With our Chimichurri Sauce, you can make this in no time!
Ingredients
16 oz. Top sirloin steak
Salad greens
1 English cucumber, sliced lengthwise and then vertical
1 Red onion, sliced thin
1 Large tomato, sliced into thin wedges
Crispy shallots, to garnish
2 Cups Chimichurri Sauce, divided
Directions
Marinate steak in 1 cup of Chimichurri Sauce for 30 minutes.
Preheat grill to medium-high.
Place steak on the grill and cook for 5-7 minutes per side for medium-rare, or longer for medium or medium-well.
Assemble salads while steak is cooking as desired.
Remove steak from grill and let rest for at least 5 minutes.
Slice steak thinly against the grain and place on salads. Drizzle with Chimichurri sauce and garnish with crispy shallots.
Serve!