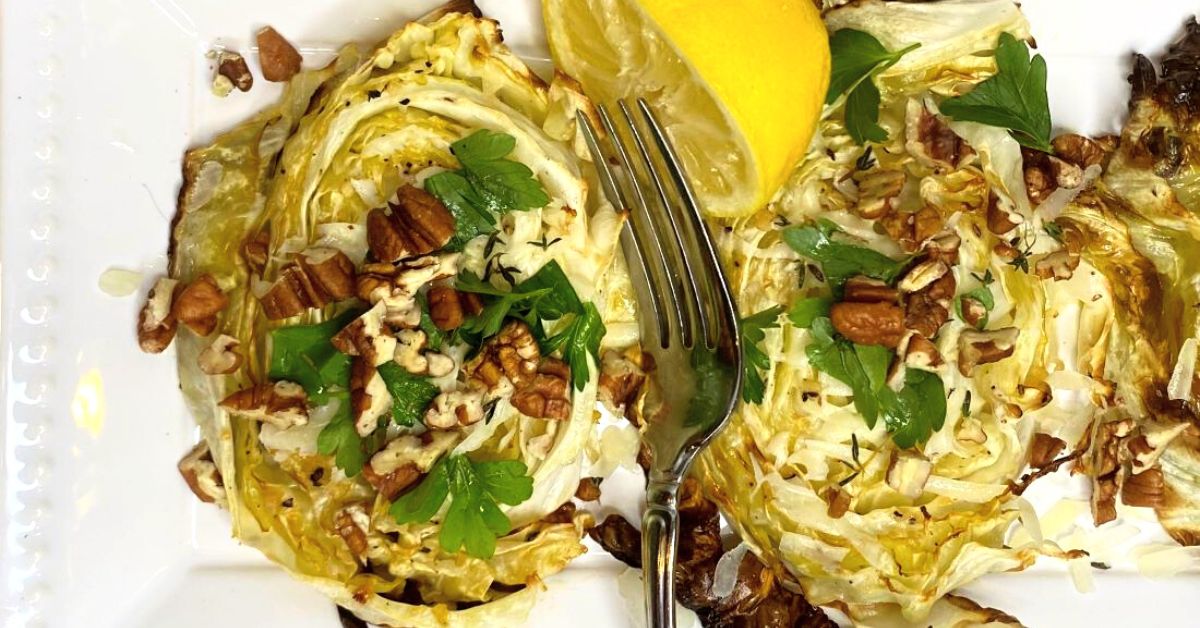 Roasted Cabbage Steaks With Rosemary Olive Oil
Growing up in a family with German roots, I never would have guessed that St. Paddy's Day would become one of our favorite holidays to celebrate. But as it turns out, my family loves any excuse to get together and enjoy good food, good company, and good times. And what better way to do that than with a holiday that's all about those very things?
One of our favorite traditions was visiting Fitzgerald's Restaurant in Thurmont, where we would enjoy classic Irish dishes like corned beef and cabbage, shepherd's pie, and of course, plenty of beer. Even though the restaurant is no longer around, we still cherish those memories of laughing and enjoying each other's company around the table.

Another highlight of our St. Paddy's Day celebrations was doing the pub crawl in Frederick, where we would visit different bars and restaurants throughout the day, sampling a variety of Irish drinks and treats along the way. It was always a fun and festive atmosphere, and we loved being a part of the local community's celebration. (Our favorite bars...Bushwaller's and Donnelly's) 
Of course, no St. Paddy's Day celebration would be complete without plenty of cabbage and potatoes - two staples of traditional Irish cuisine that we absolutely love. That's why I'm excited to share with you a recipe for Cabbage Steaks with Rosemary Olive Oil that's become a new favorite in our household. It's quick, easy, and oh-so-delicious, and it's the perfect way to add a touch of Irish flavor to any meal.
So, as we prepare to celebrate St. Paddy's Day once again, I'm reminded of all the wonderful memories and traditions that make this holiday so special. Whether you're Irish or not, I hope that you'll join me in raising a glass (or a fork!) to good food, good company, and good times. Cheers!