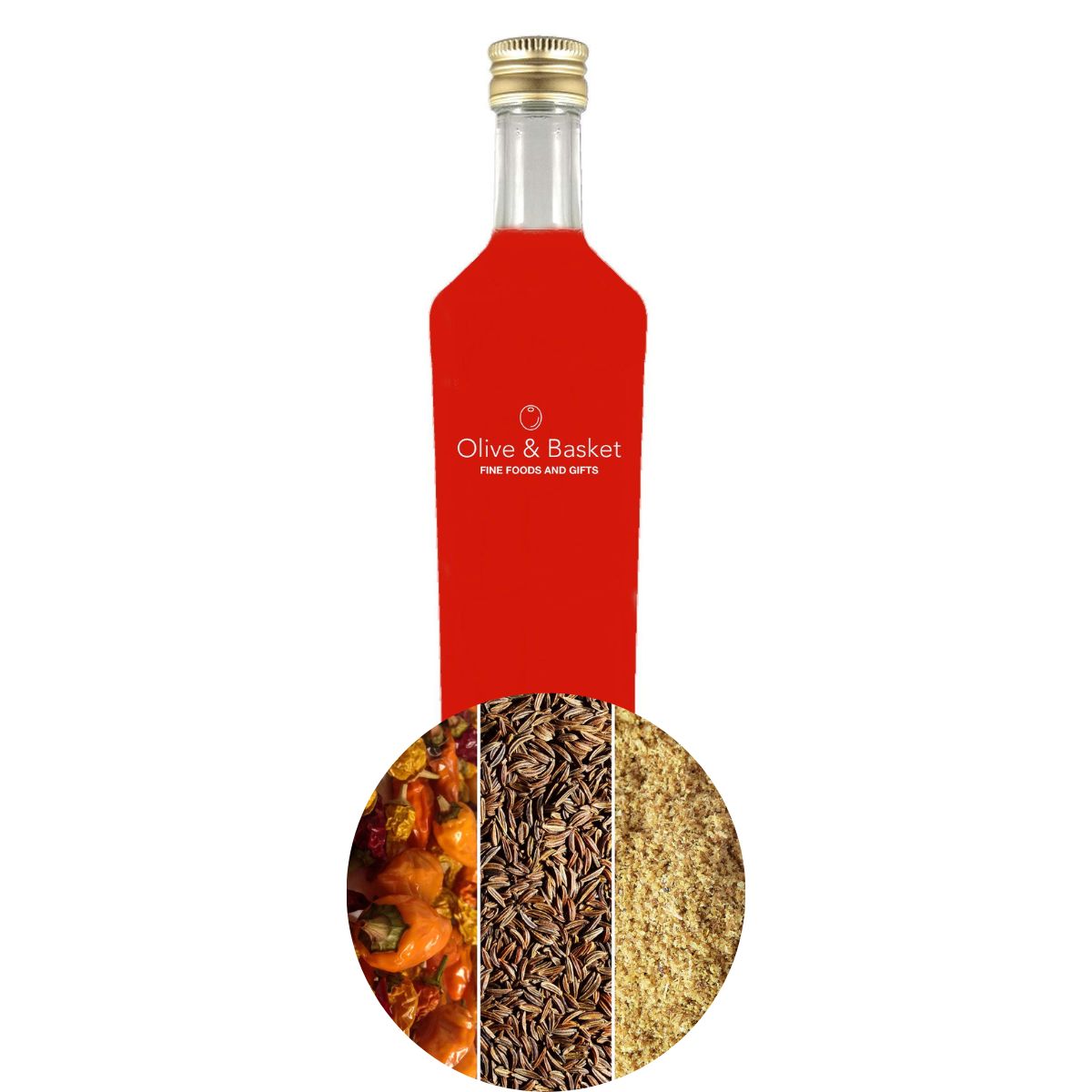 Tex-Mex Extra Virgin Olive Oil- Add to your taco salad
Discover the tantalizing fusion of Texas and Mexico in our Tex-Mex Olive Oil! This extraordinary blend boasts the bold flavors of spicy chipotle, earthy cumin, and aromatic caraway, creating an unforgettable dressing for those seeking a truly distinctive experience.
Exciting ways to savor:
Give your salsa an extra kick with a splash of this zesty oil.
Elevate your taco meat by stirring in our Tex-Mex medley.
Transform your sautéed vegetables with a touch of southern heat.
Marinate your steak or chicken in this vibrant blend for a flavor-packed meal.
Amp up your chili with a drizzle of our Tex-Mex Olive Oil for a taste adventure!
Suggested Pairings-Traditional Balsamic Reduction Vinegar, Key Lime White Balsamic Vinegar, Vidalia Onion White Balsamic Vinegar, Tomato White Balsamic Vinegar
Recipes- Tex Mex Lime Chicken, Stuffed Bell Peppers
Nutritional Info-
Ingredients- Koroneiki Extra Virgin Olive Oil, Chipotle Oil, Cumin Oil, Caraway Oil.
**Available in a 375ml bottle only.