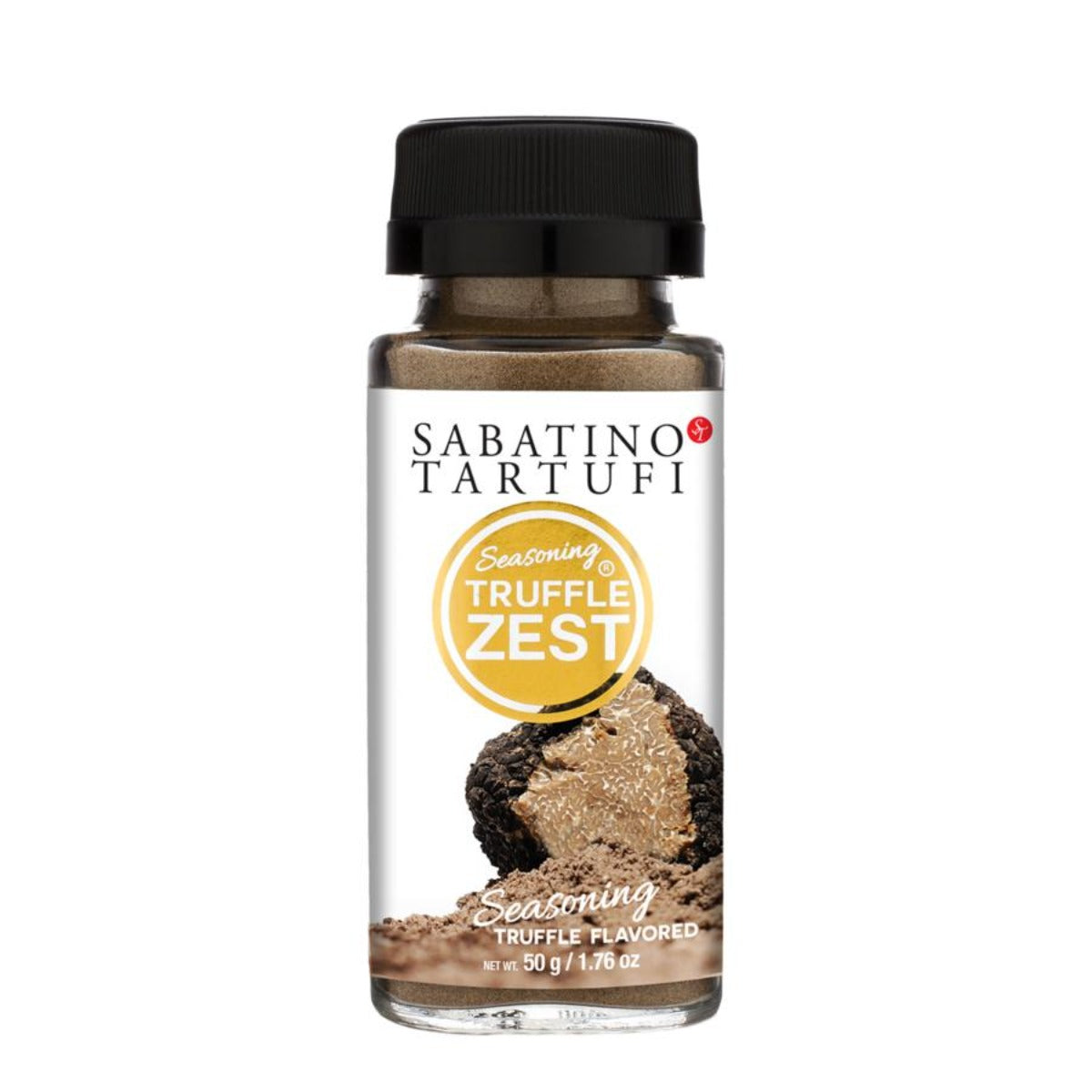 Truffle zest has great versatility and can sprinkled on pasta, pizza, salads, eggs, and potatoes.
It can be mixed into sauces, soups, dressings, chips, and used in various other applications!
Just add it to your favorite dish!  It is a great addition to your seasonings cabinet.  Vegetarian, Vegan, dairy-free, and gluten-free.
The delicious Truffle zest is also certified Kosher! If you love truffles, you must try this.