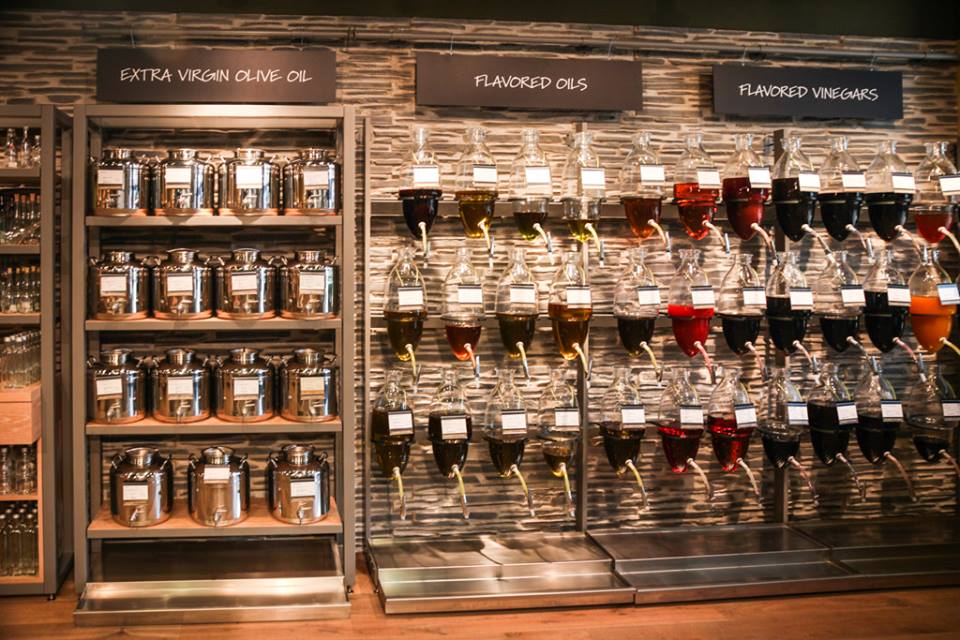 Perfect Pairings- Oil & Vinegar Combinations
Finding the right combination can be overwhelming with so much selection in front of  you at our shop!
Just remember it is often dependent what you like not us. So experiment and find your favorite combinations! 
The list below are just a few ideas of combinations .  They're perfect for salads, bread dipping, roasting vegetables and meats.
| | |
| --- | --- |
| Extra Virgin Olive Oil | Vinegar |
| Basil | Peach, Strawberry, Fig, Tomato, Blueberry, Garden Herb |
| Garlic | Meyer Lemon, Marc De Champagne, Garden Herb |
| Blood Orange | Cranberry Pear, Chocolate, Marc De Champagne, Fig, Blackberry, Strawberry, Raspberry |
| Meyer Lemon | Mango, Coconut Mango, Fig, Strawberry, Peach, Pomegranate, Blueberry, Raspberry |
| Chili Pepper | Mango, Meyer Lemon, Key Lime |
| Rosemary | Meyer Lemon, Blackberry, Garden Herb, Sun-Dried Tomato, Balsamic Reduction |
| Lime | Coconut Mango, Honey Ginger, Peach, Pineapple, Strawberry, |
| Lemon Dill | Pomegranate, Meyer Lemon |
| Tuscan Herb | Tomato Pulp, Sun-Dried Tomato, Meyer Lemon, Balsamic Reduction |
| Mushroom & Thyme | Honey Ginger |
| Herbs Provence | Meyer Lemon, Red Apple, |