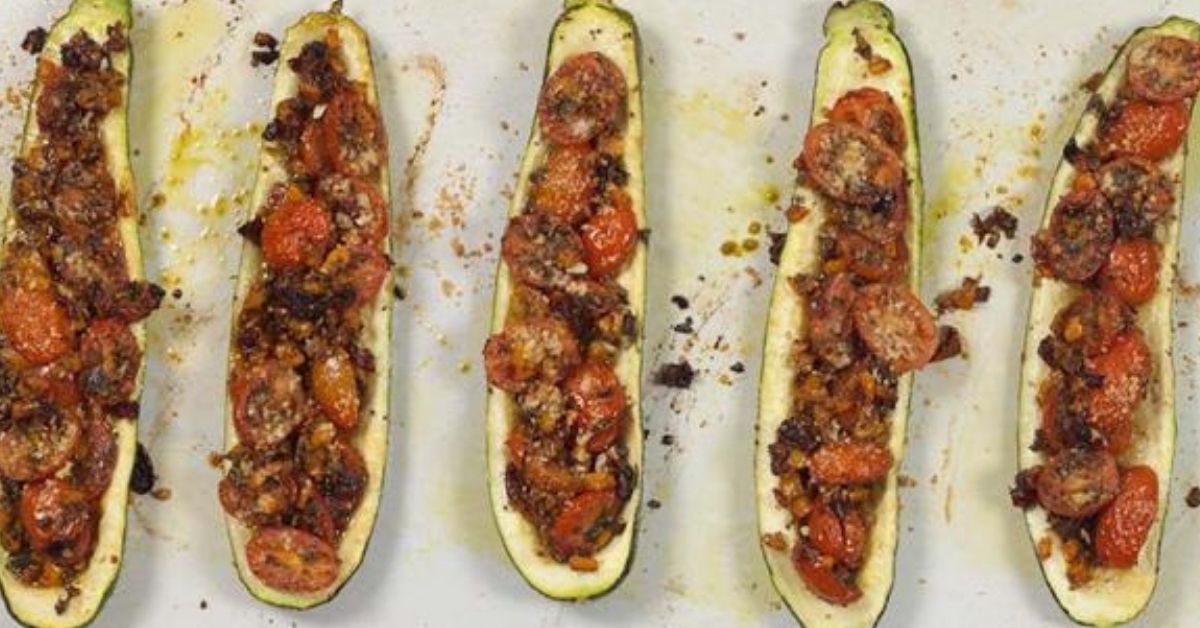 Bruschetta Basil Zucchini Boats
With summer comes zucchini, and with zucchini comes the question of what to do with all of these? Here's an idea! Bruschetta Basil Zucchini Boats! Perfect for lunch, dinner, or as an appetizer. Bring on the summer!
Ingredients
Directions
In a small bowl, combine the Bruschetta Seasoning with 1 Tbsp of the olive oil, and set aside. Preheat oven to 450F.
Slice each zucchini lengthwise in half. With a spoon or melon baller, scoop out the middle.
Place zucchini in a baking dish, brush with olive oil, season with salt and pepper and place in oven for 15 minutes.
While the zucchini is roasting, in a medium bowl combine the grape tomatoes, minced garlic, fresh basil, vinegar, and bruschetta mixture. Add salt and pepper to taste.
After the 15 minutes is up, remove zucchini from oven and spoon the tomato mixture into the zucchini. Top with the Parmesan cheese.
Place back into oven and bake an additional 10 minutes.
Place zucchini under broiler 1-2 minutes to finish up the dish. Serve!