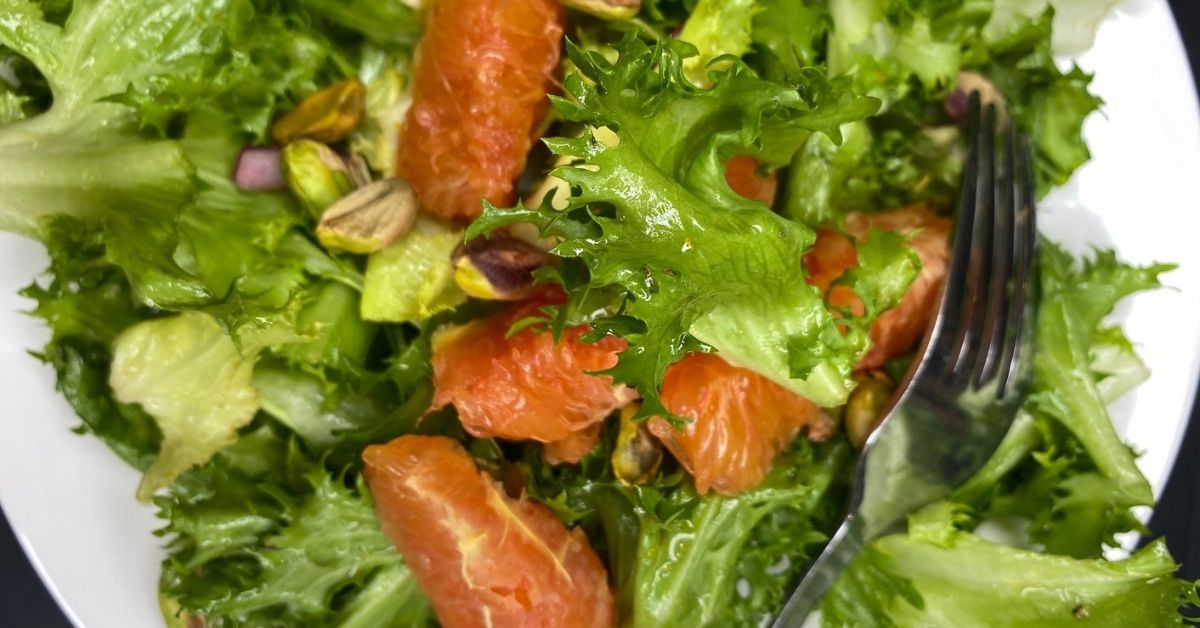 Curly Endive Salad With Orange & Pistachios
I love endive, frisée and other bitter greens. I know they are not everyone's cup of tea!  This salad is tangy, sweet--perfect to wake up your taste buds...
Ingredients
1 large head of curly endive or frisée, rinsed, dried, and torn into bite-size pieces (about 6 cups)
2 Blood oranges
1 tsp. honey
3 Tbsp. finely diced red onion
1/3 cup Blood Orange EVOO
Kosher salt and freshly ground black pepper
1/2 cup pistachios, toasted
 Directions
Put the greens in a large salad or mixing bowl. In a small bowl, finely grate the zest of one of the oranges into a small bowl.
Slice the skin from both oranges and cut the orange sections away from the dividing membranes; put the sections in another bowl.
Add the vinegar, honey, and onion to the zest, whisk in the oil, and season to taste with salt and pepper.
Add just enough of the dressing to the greens to coat it lightly.
Mound the greens on four salad plates, scraping any red onion remaining in the bowl over the greens.
Arrange the orange slices on top, scatter with the pistachios, and serve immediately.