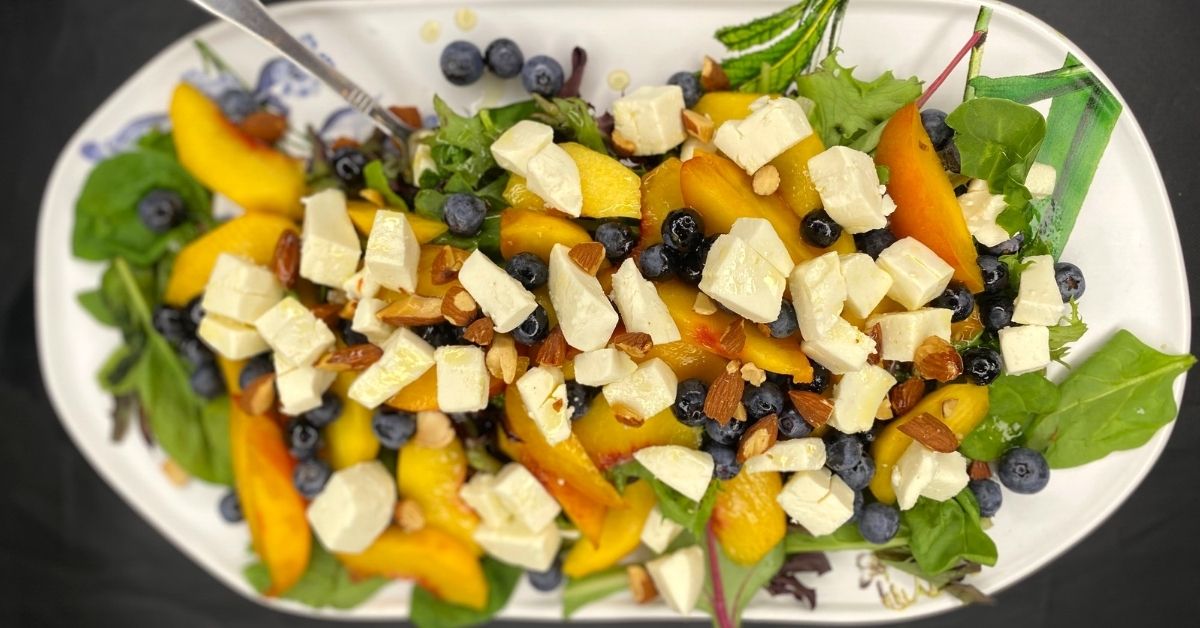 Peach, Nectarine, Blueberry Salad With Blueberry Lemon Vinaigrette
A wonderful fruity summer salad! Peaches, nectarines, and blueberries are a wonderful match with fresh mozzarella.  An easy, healthy salad!
Ingredients-
Salad
5 oz.  Arugula or Mixed greens, washed
1-2 Peaches, sliced
1 Nectarine, sliced
1/2 cup Blueberries
8 oz. Fresh mozzarella
1/2 cup Almonds, chopped in half
Vinaigrette:
2 Tbsps. Honey (or use our Lemon Ginger Honey)
1/2 tsp. salt
Instructions
In a small bowl, mix olive oil, vinegar, honey, and salt to taste.
On large platter or bowl, place greens, peaches, nectarine, blueberries, fresh mozzarella, and almonds. Sprinkle sea salt over fresh mozzarella (optional).
Serve with vinaigrette.