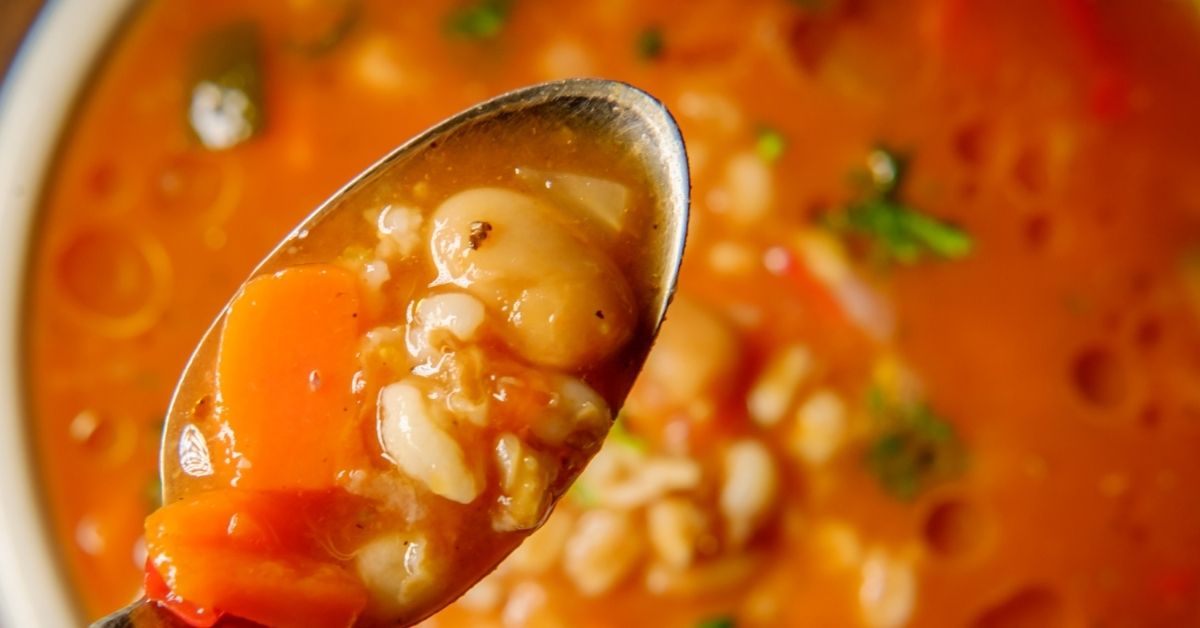 Tuscan Farro Soup
Soup is my favorite winter food. Making dinner in one pot is so easy. The meal also makes a tasty crowd-pleaser. It is just a matter of adding bread to turn it into a complete dinner or lunch. Don't forget to add our Basil EVOO or another olive oil to take it to the next level!
Ingredients
2 Tbsps. Basil Extra Virgin Olive Oil
1 Large onion, sliced
2 Celery stalks, trimmed and chopped
2 Carrots, peeled and chopped
Salt and pepper
1 Tbsp. Minced Roasted Garlic
1 cup Farro
1 can White beans
2 cups Chopped tomatoes (canned are fine; do not drain)
6 cups Chicken or Vegetable stock
¼ cup Chopped fresh basil, optional
Freshly grated Parmesan
Directions
Put oil in a large, deep saucepan over medium heat; a minute later add onion, celery, carrots, a large pinch of salt and some pepper. Cook until vegetables are glossy, and onion is softened, 5 to 10 minutes. Add garlic, and stir; add farro, beans, tomatoes, and stock, and stir.
Bring to a boil, then adjust heat so mixture simmers steadily. Cook until farro is tender, at least an hour, adding stock or water as necessary if mixture becomes too thick.
Stir in basil (if using), then cook another 5 minutes. Taste and adjust seasoning, then serve with lots of Parmesan.
Recipe Modified from the NYT.